I decided that my Project 365 will be an All About Me album. I have long been contemplating on doing an All About Me album but honestly, I find it very hard to scrap and take photos of myself because I love and prefer being in the background rather than being the "star of the show."
It took me quite sometime to come up with a theme. Eventually, I ended up with nothing really specific. I just thought that I will scrap and photograph something random yet probably significant about me each and every day. I will be putting in pictures and words my life. I thought that this would be a very good way to document the ups and downs of my life. It is actually hard to do but I am looking forward to it.
As random as the theme is, my scraps would probably be the same - the colors, fonts, ideas, etc. This will make it easier for me to complete my pages.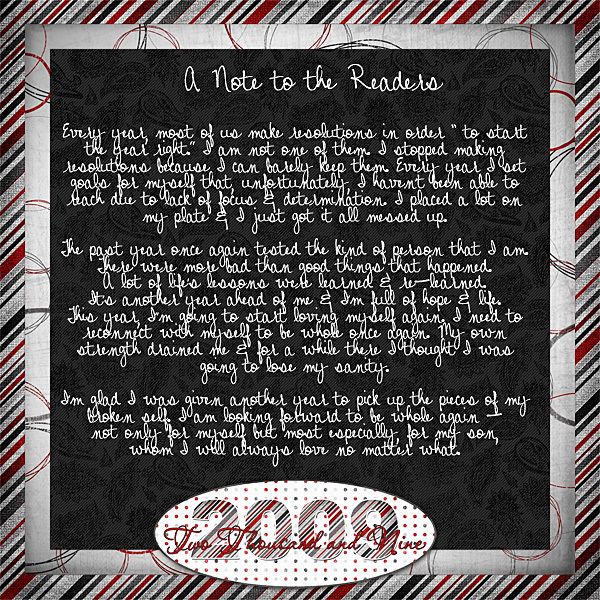 Credits:
Year to Shine Kit by Summer Driggs
Font: Pea Johanna Script